Feb 26, 2013

Feb 16, 2013
0:45 minutes worth of action from this crazy double anal gangbang!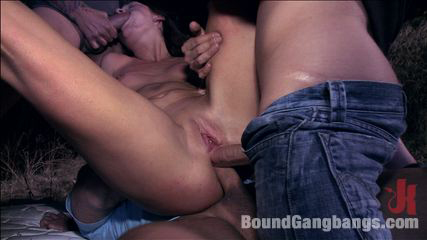 Feb 16, 2013
Get ready for a bunch of pictures! First I'll go through the striptease and massage pics, AKA the softcore part, then I'll procede to the hardcore banging on the massage table =)
Kenzie is wearing a long skirt and a top when she begins to strip down. She's not wearing a bra but she has a sexy black g-string. She pulls that down as well and gets up on the massage bench naked. She now gets oiled up by her handsome massage therapist. She starts to moan pretty quick and he now decides to seduce her.
The masseur started to rub on Kenzie's clit and when he did this she responded with pulling his schlong out in the open. From there it went into her mouth and she gave it a good suck which he really enjoyed. He inserted it into her vagina and thrusted her hard. You can really tell this dude likes to pound the babes from behind! A lot of doggystyle related positions going on :)
Related scenes: